Covid-19 Information
The safety, health, and wellbeing of our patients, staff, and specialists are of utmost importance to us. Currently, everyone coming to Mercy Hospital is required to;
wear a mask or provide evidence of a mask exemption; and
practice good hand hygiene
Mercy Cancer Care was established in 2011 to provide Otago and Southland residents choice when facing a cancer diagnosis. We offer oncology consultations and a full range of systemic treatment options (including those not available in the public sector) from a purpose built unit in central Dunedin.
Our patients and their families/whanau benefit from minimal wait times and exceptional care delivered in a private and welcoming environment.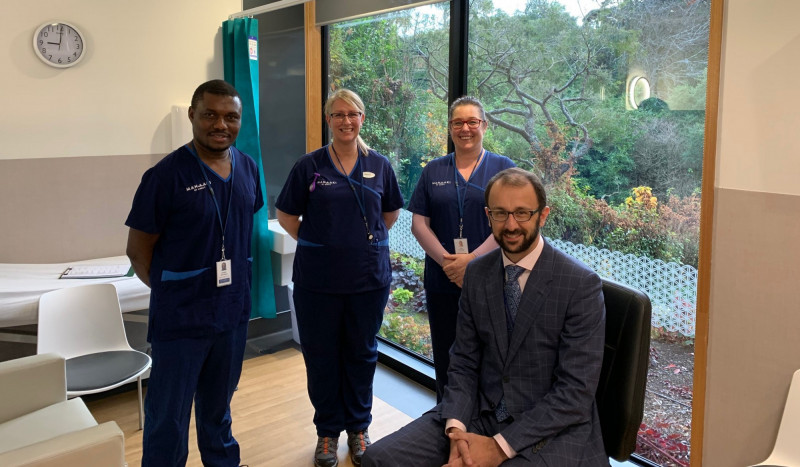 Services
Mercy Cancer Care offers specialist medical oncology consultations, where an oncologist will discuss your diagnosis and all your treatment options, including those not available within the public sector. Your chemotherapy and / or immunotherapy will be administered by our caring team in our chemotherapy suite, overlooking the town belt.
Integrated care with dietitians, physiotherapists, massage therapists, counsellors, and radiation specialists is assured. Ultrasound, X-ray, CT and MRI scans can be performed onsite at Pacific Radiology. We liaise closely with Christchurch Hospital for PET scans when required.