Dunedin is currently at Covid-19 Alert Level 2
Patient safety is at the heart of everything we do at Mercy Hospital. If you are unwell, have a respiratory infection, cough, runny nose, sore throat, or temperature please do not come into the hospital.
To limit numbers in our waiting areas we ask that patients, with the exception of children, are dropped off at the hospital and that support people do not come in before surgery. Following surgery patients are permitted one visitor at a time.
All visitors must sign in using the NZ Covid Tracer app (QR codes located at entrances), will be screened for Covid-19 symptoms and must wear a mask while on site.
Please do not wear make up and do not chew gum on the morning of your admission.
Patient resources and rights
As a patient of Mercy Hospital, your care and wellbeing is of the utmost importance to us. If you have any questions or concerns, please do not hesitate to talk your nurse or surgeon.
Return of body parts / tissue
Mercy Hospital supports the return of clinical tissue and / or body parts to those for whom it has personal or cultural significance. If your clinical tissue is unable to be returned due to infectious or cytotoxic exposure, we will respect your tissue and handle it with the care and respect that it deserves.
If you would like to have your koiwi tangata returned to you, please indicate this to your surgeon and nursing staff prior to admission.
Metal ware is not considered koiwi tangata and we reserve the right not to return explanted metal ware due to the public health risk to yourself and the community of infectious material and body fluids. In some instances, metal ware may be able to be returned if it is able to be cleaned to a satisfactory standard as determined by the sterilisation department.
Your clinical record
Your care at Mercy Hospital is documented within your clinical record. To facilitate continuation of your care after you leave the hospital, we may send a copy of your discharge summary to your nominated GP.
Mercy Hospital will retain a copy of your full clinical record for a minimum of 10 years following the date of your last episode of care. In some circumstances, for example the care of children, we will retain your record for 20 years. After this time your record will be securely disposed of.
You have the right to ask for access and/or to add a comment/correction to any personal information we hold about you. To request a copy of your information, please submit a request using this form and our clinical records staff will contact you.
Your privacy
Mercy respects your rights under the Health Information Privacy Code and the Privacy Act 2020. All personal information and data collected from you is for the purpose of your treatment, to assist quality assurance and to fulfil legislative requirements.
All clinical records are stored either electronically or in a secure area. We may disclose some of your personal information to other medical practitioners or health care service providers involved in your ongoing care.
If you have any concerns regarding this please contact us.
Patient resources
Patients' rights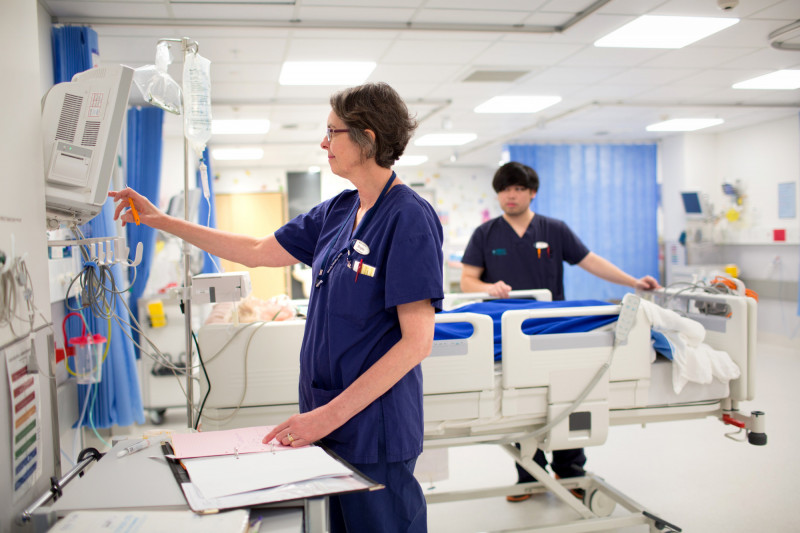 Following your procedure
Day stay patients
Once you have recovered from your anaesthetic in the post anaesthetic care unit (PACU) you will be taken back to the Coolock Day Surgery Unit.
Once you are awake, feeling comfortable and are able to eat and drink, you will change back into your own clothes in preparation for your discharge. Nursing staff will inform you and your support person of the time you may leave Mercy Hospital.
If you are from Central Otago or Southland, please be aware that your surgeon may suggest that you stay overnight in Dunedin following your surgery. If this is the case, you will need to arrange your own accommodation for the night. You will be well enough to not be in the hospital, however, if you had any complications overnight, you can be easily seen at Dunedin Public Hospital.
Occasionally, the surgeon may ask you to be admitted overnight if the operation was more complicated than expected, so please prepare for this possibility.
Please contact your specialist or general practitioner immediately for advice if you become unwell or develop any of the following:
Increased pain, redness or swelling around the wound site.
Bleeding or wound ooze.
Fever or chills.
Pain, tenderness or swelling in the calf or thigh.
Chest pain or shortness of breath.
If you experience shortness of breath, chest pain or excessive bleeding, please call 111.
Overnight patients
Once you have recovered from your anaesthetic in the post anaesthetic care unit (PACU) you will be taken to your room on McAuley Ward. If you request a single room, there may be a surcharge for this on your account.
Your nurse will settle you into your room and when you are ready and able to eat, you can order from our Room Service Menu.


Mercy Hospital's buildings and grounds are smoke and vape free.
Room service
Mercy Hospital is proud to be the first hospital in New Zealand to offer room service to inpatients.
We believe that food is a vital part of recovery after surgery, and a significant factor in ensuring a positive patient experience.
Mercy room service gives patients the flexibility to choose from an extensive range of delicious and nourishing options on a restaurant style menu, anytime between 7.00 am – 7.00 pm. Locally sourced ingredients and fresh produce from the Mercy vegetable garden are used to create the wide range of meals on offer.
'Ward Hosts' use tablets to take orders, and the ordering software incorporates dietary information for each individual patient, ensuring any special requirements or restrictions are taken into account. Having made to order meals allows greater flexibility for diet changes or fluctuations in appetite after surgery.
McAuley Ward services
Internet
WiFi is available for patients. Your nurse can provide you access.


Telephone
There is a phone available by each patient bed for you to make and receive calls. This phone has a direct extension number displayed. Family and friends are welcome to call you using this direct dial number by phoning Mercy Hospital and dialing the extension number when prompted. If you use the phone to make toll calls the cost of these calls will be added to your account. You can use your phone to contact the kitchen to order your meals.

Mobile phones may be used in all areas of the hospital except for the operating theatre, intensive care unit, or any area specifically designated for cardiac services.


Please note that Vodafone coverage at Mercy Hospital is poor. During your stay, if you would like to make calls from your personal mobile and Vodafone is your mobile network provider, we recommend setting up WiFi calling if your device supports this.


TV, radio, newspaper
Radio, television (including Sky TV) and a daily newspaper are complimentary.


Health care providers
Allied health professionals such as physiotherapists, pharmacists and dietitans are available to assist with your care if required during your stay. The availability of these health care providers will vary according to their schedules.


Breast Care Nurse
Mary Grant is Mercy Hospital's Breast Care Nurse.
An experienced Registered Nurse with many years caring for patients' pre and post operatively, Mary is very aware that the prospect of undergoing surgery can cause a degree of anxiety. As Mercy's Breast Care Nurse, Mary aims to provide information, support, and education to women undergoing breast surgery at Mercy Hospital.
Mary is very happy to talk with you prior to your procedure, to provide support during your stay in Mercy, and also following discharge.
Mary works at Mercy in a part time role and will contact breast surgery patients preoperatively.
If you have any worries, concerns, or questions regarding your impending surgery and hospital stay please feel free to call on (03) 464 0107 and ask for the Breast Care Nurse. If the phone is unattended then please leave a message (including your name and contact phone number) and your call will be returned.