Working at Mercy Hospital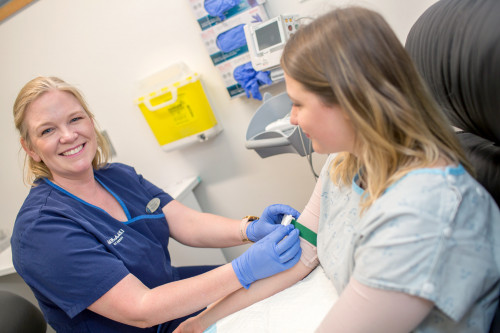 Join the team and help us make a difference
Explore current vacancies at Mercy Hospital.
Mercy Hospital is a not-for-profit, tertiary level surgical hospital with over 280 staff.
Continuing the legacy of our founders matters to us, which is why we are committed to providing a safe, professional environment where our people can flourish.
We are dedicated to providing high standards of care to our patients, demonstrated by our shared purpose 'exceptional care that makes a difference.' This commitment extends beyond our patients to include our staff and wider community, through our focus on values, sustainability, charitable outreach and excellent service.
Our staff are provided with support for further training, personal development and an extensive range of benefits.
Mercy provides a welcoming environment where our people are encouraged and supported to excel professionally.
Our Values and Shared Purpose

Created by our people, for our people, our values Hiranga (Excellence), Atawhai (Care), Whakaute (Respect) and Kotahitanga (Collaboration) and shared purpose 'Exceptional care that makes a difference' underpin everything we do, including how we treat one another.
Find out more about our values and shared purpose.
Giving Back
Our desire to provide exceptional care extends beyond caring for our staff and patients to include our community. Mercy Hospital proudly enables and encourages staff to take part in charitable outreach, fundraisers and volunteer work throughout the year. Mercy Hospital and our staff partner with many great charitable organisations throughout the Otago and Southland area. It is through these initiatives that Mercy Hospital contributes one-third of its profit back into the community.
Find out more about Our Community